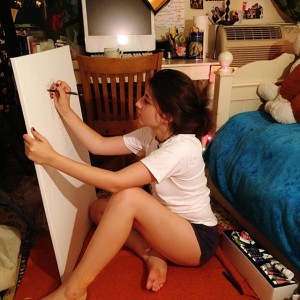 Hello! My actual first name is Anastasia, but I usually go by "Ana" (pronounced as a Bostonian would say "ON – A – table"

I live in Manhattan, but living here isn't as glamorous as it may seem. The movies routinely fabricate an intricate cardboard cutout version of "The Big Apple".  Back in real NYC – just this week – I've already  stepped in four different puddles of god knows what, had homeless men berate me on two different occasions, and got stuck underground almost a dozen times (thank god, most subway trains have AC

But none of it really matters, because NYC is filled with amazingly driven and inspiring people! People who would chase a casting director down the street, just to get an audition. People who run from one dance intensive to another, soaking in sweat in a 90 degree summer heat, stopping only to take a swig of water. People who spend every night pushing lit up buttons to create a "fire" sound track. People who practice violin in any room they can, be it a room with acoustics comparable only to Carnegie Hall, or a literal hole in the wall.
People who make me happy to say that I love art, in all forms! 
I'm 17. I study Drama at the Professional Performing Arts School. But for better or worse, I could never limit myself to a single "art form". I've been drawing non-stop ever since I could hold a pencil, played piano since I was 6, involved in theater and choir since 2nd grade, started writing my own songs at 13, wrote my first screenplay and shoot my first film last summer. Not to mention that I love creative people in general and felt compelled to build EXLOCUM.com website to showcase the young talent I'm surrounded by on a daily basis.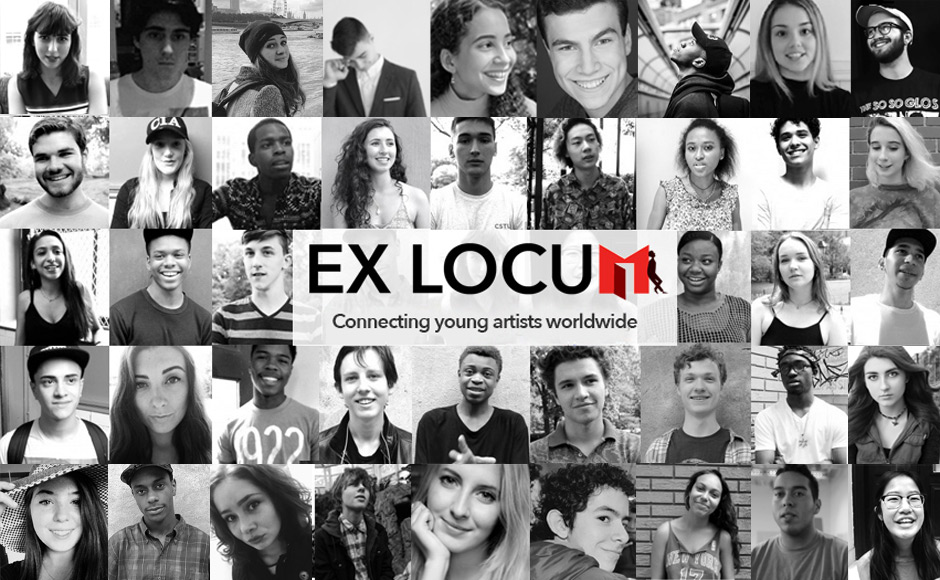 I know I'll never stop creating something, but with creating comes doubt, and doubt has become my age-old friend.
Every time I draw a line, my hand shakes, seconds from jutting out of place and ruining the entire painting.

Every time I sing, my voice gets a little unsteady right at the end, because it took just a moment longer for the self-criticism to set in.

Every time before I go on stage, my stomach bubbles with anxiety.

And every time I post a new EX LOCUM video, I'm straight up worried that a mistake seeped through and marred the entire sequence of seconds. Despite this, when I sit back and look at it all, I'm genuinely filled with pride!
I want to share my stories, however amusing or horrendous they might be. I'm not ashamed that I overthink every role I'm cast in, or every curve I paint, or every video I edit, because I care so much.
And if you are still reading this, you probably do,  too

Join the pARTy!