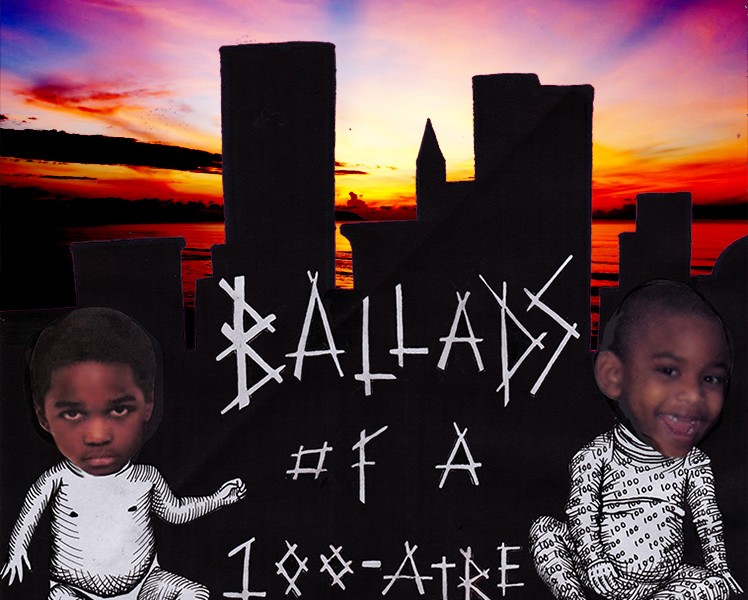 itting hunched over my notebook as the teacher droned on about history, or trigonometry, or cheese, I felt a tap on my shoulder from my friend Aubrey. He wanted me to create the cover for his rap group's next album. An album they'd been advertising so heavily during class. Yup, every twenty minutes we'd hear one of them fake cough loudly, screaming the name of their album while trying to obstruct how obvious they were being by wheezing. It may not be the most conventional form of promotion, but it sure was effective. The night they dropped their album, adolescents came from all over the world wide web to hear their songs.
But back to the beginning. I confidently nodded and said that it would be my pleasure, a few moments later we were dismissed and it began to dawn on me how onerous this task could be. As I walked down the hallway trying to mentally sketch out a few blueprints of an idea, my phone buzzed and I saw a stream of texts describing how the rap group wanted their cover designed. Words like "purple", "baby", and "New York City" were being thrown about like dice in a dark alley. I had my work cut out for me.
The first couple attempts were flawed to say the least, they looked naive and incomplete. As the days passed and my oasis of ideas evaporated, my family told me they'd planned a trip to Canada. Perhaps this was a good thing, I'd sent in the ideas I'd had to my rapper friends but there hadn't been any true enthusiasm. It was humiliating, I wanted so badly to know exactly what to do to make them happy while being happy with the results myself, but it wasn't working out as easily as I'd hoped. So often does the road look simple and smooth, yet the moment your foot touches the rough land you regret ever taking that first step. Yes, I do sound cheesy, but this was a time for self-reflection and a lot of melancholy was rising to the top. While my parents and I sat on the tiny – yet remarkably sturdy – airplane to Winnipeg, Manitoba, I sketched more ideas on one of those pull out tables. The rap group I was designing a cover for was quite set on the idea of having their baby pictures be a part of it, they also wanted me to incorporate a skyline to let people know that they were New York babies. So, I sat in my plaid and ridiculously comfortable airplane seat, grinning down at an illustration of two babies reclining in front of a skyline. The stewardesses eyed me cautiously.
Once we landed, I texted a picture of my idea to my rapper "clients" and after a few minor edits they were happy, and I was happy, and we were all happy.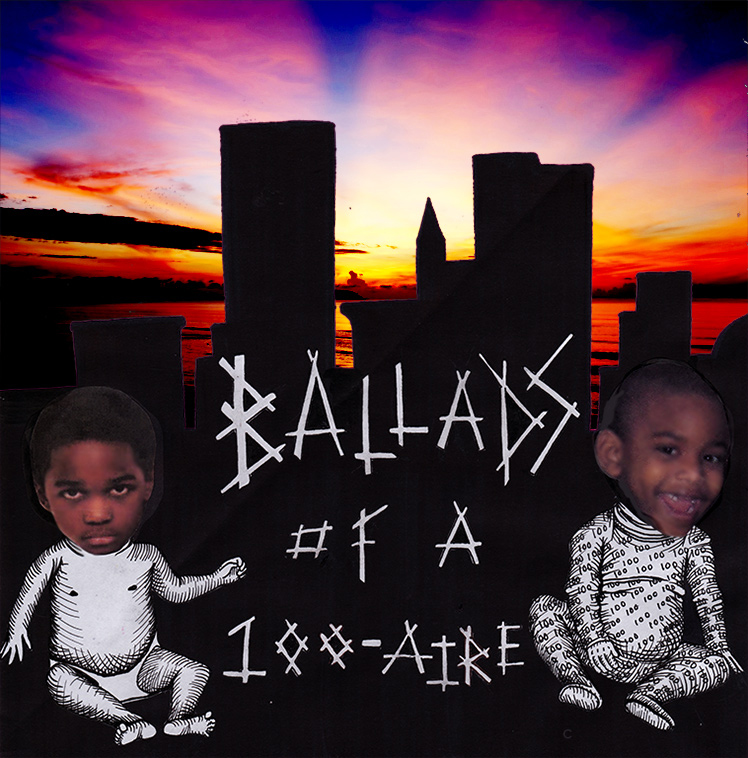 ---
Listen to the full album on bandcamp: