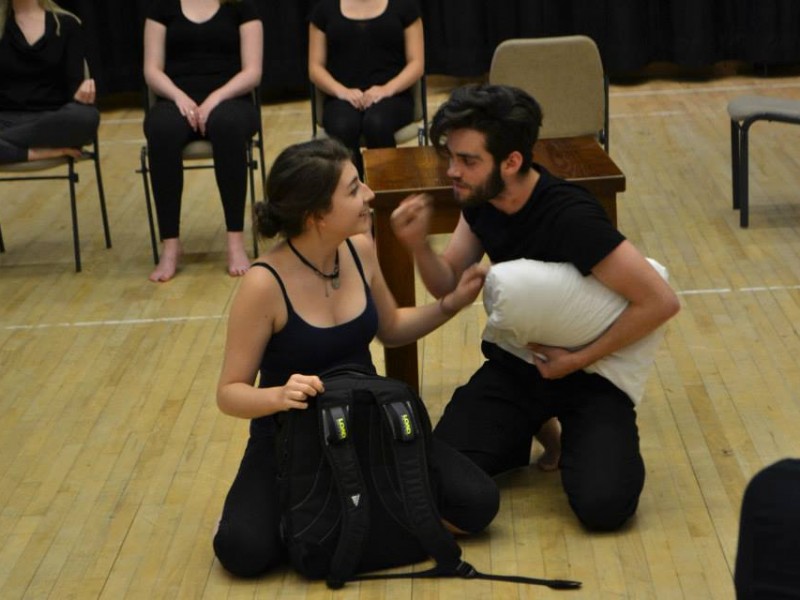 Sometimes just one experience can make you feel worthwhile. Sometimes you are laying in grass, under the night sky, feeling grateful and filled with joy. Sometimes independence doesn't frighten you.
The night before we left for BADA, we all called one another and gushed about how excited we were to be doing this together. There were five lucky us from the same school going to England that summer to study Shakespeare. Five of us, who screamed in happy unison, when we got emails notifying us of acceptance to the Midsummer Conservatory Program run by British American Drama Academy in Oxford. This was the first time any of us would be out of the country without our families, and while the thought was exhilarating, it was just as terrifying.
Finally, the departure day came. We all met at the airport. I lugged my suitcase behind – feeling every crack it rolled over – and cursed myself for packing so much. But when I quickly looked over at my friends' bags, it seemed that among them I had the lightest load! Surprising. We sat at the airport, it was 6:00 pm, but the sky was already beginning to darken. We listened to music and danced, laughing. I felt genuine bubbles of happiness filling up my heart.
Eventually, we boarded the plane and piled on our stuff. After almost ten hours of shaky movie-watching and bumpy attempts to sleep, we landed in Heathrow Airport!
Of course, we weren't quite at our destination yet. A shiny bus took us from Heathrow to Oxford, and a small man who resembled a house elf greeted us and insisted on taking ALL of our bags to our rooms for us. I'm not kidding, this guy was basically Dobby. He had round eyes and a really kind demeanor.
We finally entered Wadham college, an architectural beauty. Brown bricks staring down at us.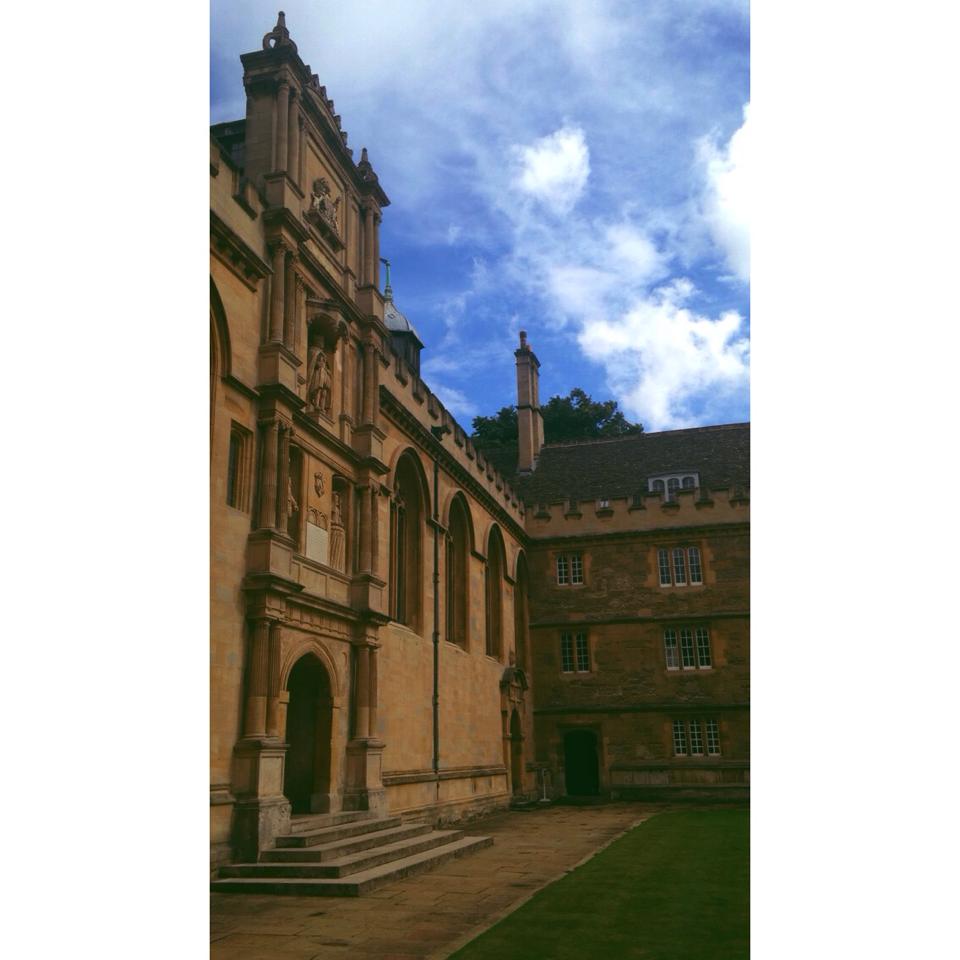 My best friend and I got to be roommates and found out that our room – while it was spacious and magnificent – was four flights of creaky, spider-ridden stairs up. (Let's not forget that we had to drag our obviously overpacked suitcases up, too

At last, we both plopped in armchairs opposite one another, relieved that we'd made it! We were 16, we'd flown halfway across the globe without the cushion of our parents' nearby presence, and we were still in one piece. My bare feet dug into the blue carpet – getting used to the ground that would be ours for the upcoming weeks. Suddenly, I felt a tickling on my toe and saw a green insect the size of my thumb absentmindedly crawling up my leg. I shrieked and kicked it off. Yup, we'd made it in one piece, but with insects that big, how long would we last?
Little did I know that in a couple of days these bugs wouldn't faze me. I'd be sprawled on the grass singing songs with my fellow actors, and I'd open my bag to get a water bottle, only to be greeted by three oversized moths. Nobody would flinch and we'd all continue on with our day.
Little did I know that the room we had so proudly taken residence in, would be a burning hell for the first three days because I was an idiot who would accidentally short-circuit all outlets – after hours on a Friday – severing any chance for a breeze provided by an electric fan.
Little did I know that when we went to our first meeting as a group to get acquainted with our instructors, we'd learn not only the ways of Shakespeare, but how to be better people.
Little did I know that when we were given the chance to go to the Globe theater to watch The Royal Shakespeare Company perform Antony and Cleopatra, it would be raining buckets, none of us would have any real form of cover, and none of us would mind.
Little did I know that I would grow to have a second home, or that I'd get the chance to make a fool of myself using the words of the Bard, or that I'd tell anti-jokes while standing on a table to an entire audience of faculty, parents and guests in the final performance, or that the people I met at the academy would stay with me so tangibly that I'd miss BADA every day.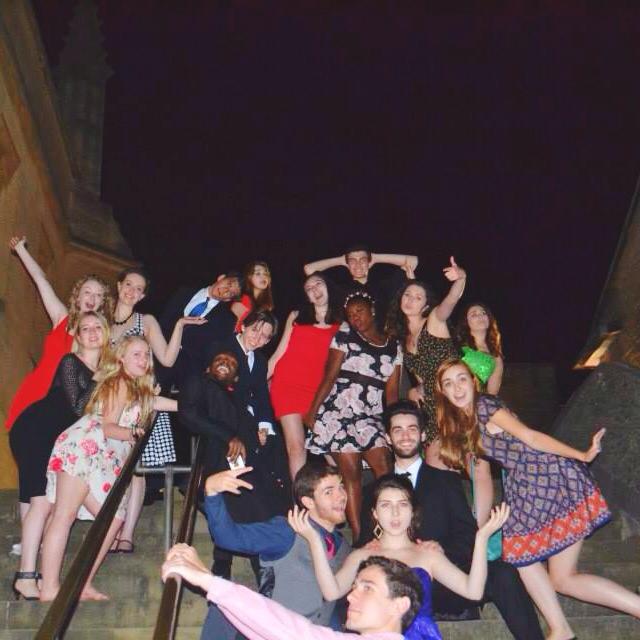 These are the moments that make one a good actor. The chance to get to live, and understand, and experience, and feel… This is why I do it!