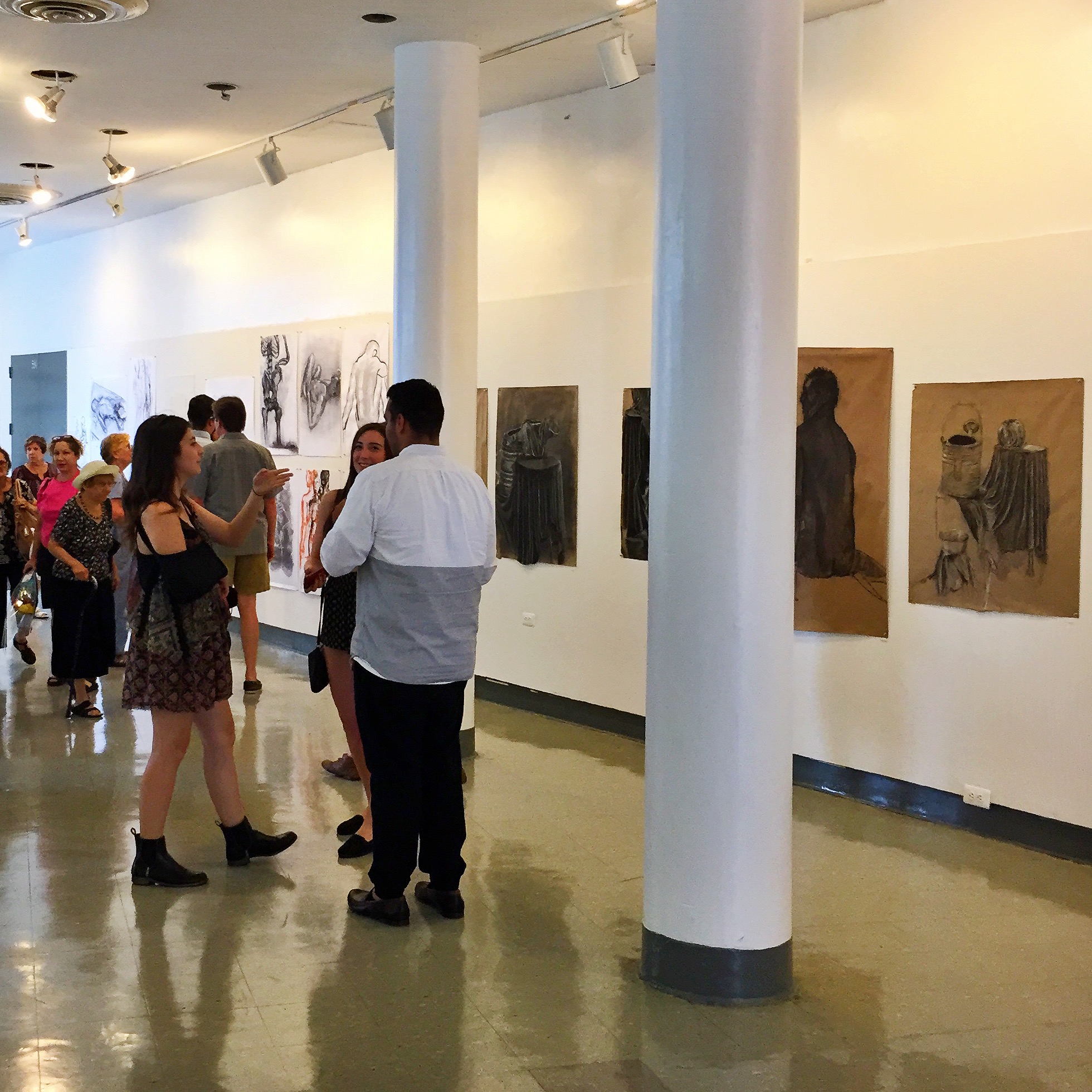 (This is a conclusion to the story that began in Part 1 and Part 2)
Alright! So it finally happened. The day we've all been waiting for, well, you – the reader – probably couldn't care less, but the Cooper Union Summer Drawing Intensive Art Exhibit occured yesterday!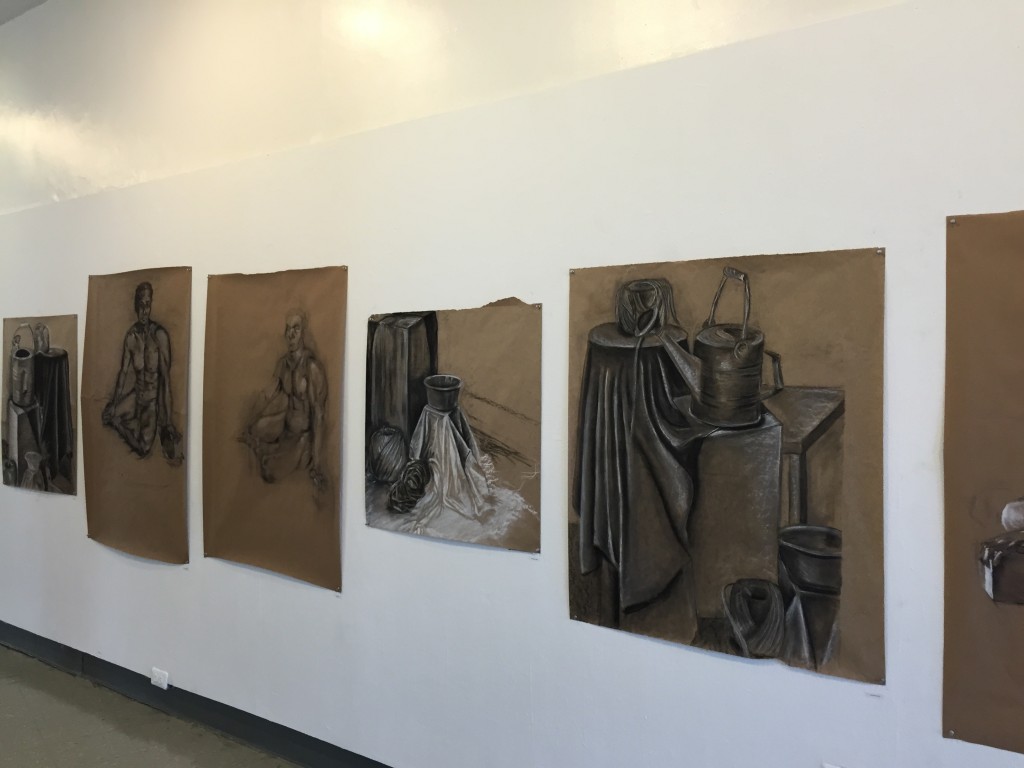 Yes, all of us at Cooper Union were very very very excited about it! We had worked hard for four weeks and now it was time to step back and enjoy the handiwork. We were promised great lighting, a wonderful space, entertainment, and FREE FOOD. The first three happened, and they happened marvelously. The lighting, space and entertainment were glorious. The place we hung our art was a gigantic uniquely shaped white room with pillars and a round elevator in the center of the room.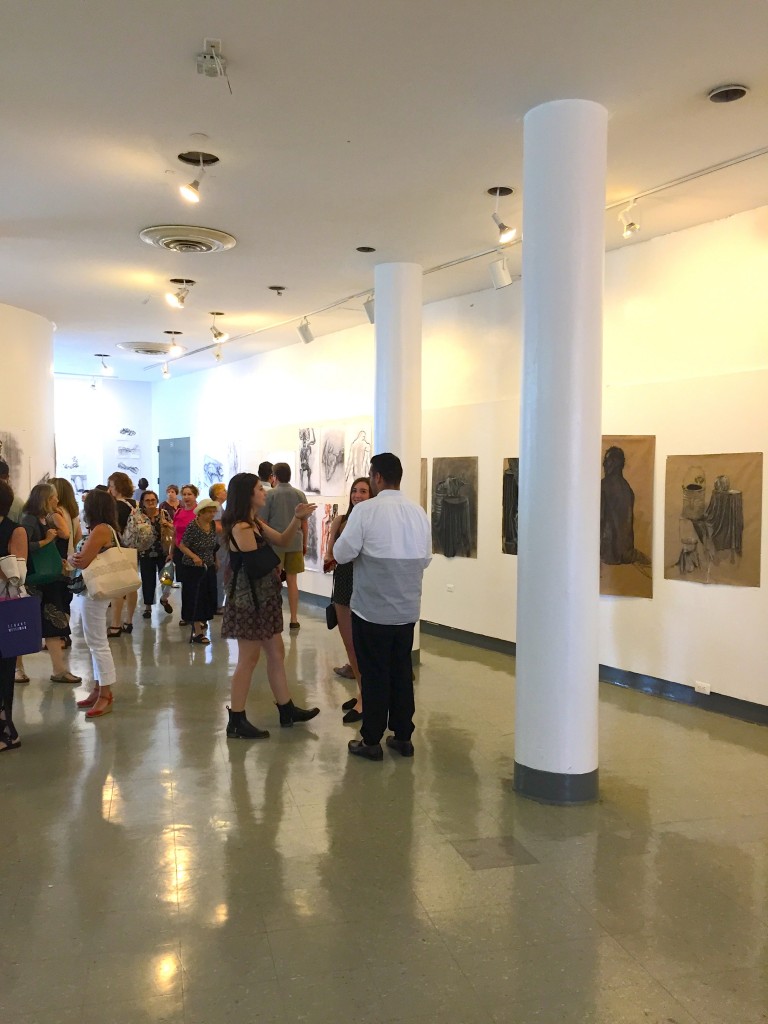 Fun fact: The round elevator at Cooper is the oldest elevator in the world. Nope. I am kidding. I just googled it and it's simply not true. That's a little embarrassing. The first day we were told that by our TA. So naturally, all of us students told everyone we could that "we ride the oldest elevator in the world, every day!". Oops.
So, as I was saying, the space was marvelous, but the food. The food. The food we'd all been so excited for the last couple weeks. The cookies and fruit were in our dreams. And no, I'm not saying "our" to divert attention off of myself, I mean we literally sat in class drawing and talking about the awesome food that we would eat at the exhibition. But alas, the day came and the food platters were put out. We all ran over to them, roughly two minutes after they'd been set and EVERYTHING ON THEM HAD BEEN EATEN. I'm talking about giant silver platters filled with food, BEING COMPLETELY BARE. Only a few crumbs were left on them. It could've almost been comical if it hadn't felt like our hearts had been ripped out of our bodies.
Moving on, so our art was up and we finally had the chance to look at eachothers pieces, instead of quickly sneaking glances at our classmates easels while they weren't looking. The day was eye-opening, in every sense. Eye-opening because we all got the chance to look at each other's work, And, eye-opening because humanity is cruel when it comes to giant silver platters filled with cookies and fruit