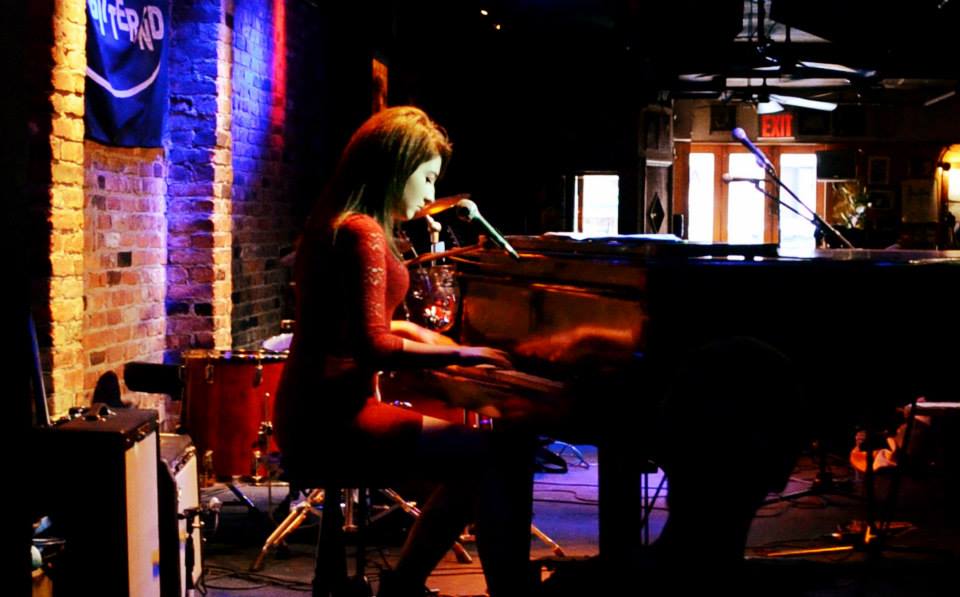 For a naive 8th grader, a "heartbreak" felt like the end of the world. That's why when things ended between me and a boy, I awkwardly held hands with during those young years, it felt like the world came crashing down on me, and I decided to write a song about it. Yep. So naturally [please don't judge a middle schooler me too harshly for doing this :)] i posted a facebook status prompting my friends to like it, and if I'd get enough likes I would write a song. Well, I got the likes and got to writing. I sat by the piano and in a couple hours formed the rough melody and incoherent lyrics to count as a song. Then, I recorded it and put it online. I called it "I Won't Give Up". No, it wasn't a rip-off of the Jason Mraz's song, let's not shame Mr. Mraz like that. Looking back, my first song wasn't a very good one (lol), but it was catchy, and I got some nice feedback, so I arrogantly thought "I'm a natural, this is what I was born to do, here we go, let's write an album".
As time went on, the realization that songwriting got harder the more you did it, began to dawn on me.
I've written quite a few songs in the past four years. While you write a song it always feels as if it will be the best thing you've ever created. You find chords on the piano and write lyrics, but eventually you start fearing that you exploited all possible chord combinations and can no longer think of anything original.
The older you get the more naive you realize you were (and still are) and you feel that whatever you write now will probably be laughed at by future you.
My most recent song – after a year long dry spell – was called "EGO", and it was actually a collaboration project. A good friend of mine made an instrumental track for it, I came up with melody and lyrics, then we recorded it in another friend's home studio. It is the song I am most proud of sound-wise (if that makes any sense) but it's not my favorite.
My favorite one is an oldie

A couple of years ago, the topic of bullying was given a lot of attention at my school and most of what we did creatively, was themed with anti-bullying. It was a good cause, it was inspirational, so one day I decided to go home and write my own song about standing up to a bully. I called it Be the Hero, and although it might not be the most professional sounding, or most intelligent lyrically, it's my favorite.